Gearmotor and Speed Reducer Software
Our speed reducer software performs selection of any type of industrial gearbox or gearmotor, according to the technical requirements of the application.
The software analyses characteristics of the driver and the driven machine by considering their operating conditions, such as their speeds, transmission power, output torque, type of load, hours of operating, frequency of starting, reversibility, ambient temperature, and overhung load on the output shaft.
Amplify your sales with our Gearbox Software
Find the ideal gearbox for your industrial application with ease. Our software analyzes technical requirements and provides users with step-by-step guided assistance.
Gearmotor and Speed Reducer Types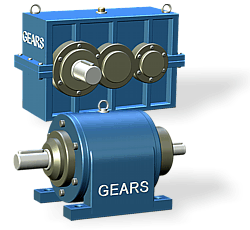 Manufactured by many companies around the world, gearmotors and speed reducers are available in a wide variety of sizes, capacities, materials, configurations, and mounting positions to suit any industrial application.
These mechanical transmission devices can be basically distinguished by shape of their gear sets, as well as the relative position of their shafts.
Types of Gears
Spur Gears
Helical Gears
Bevel Gears - Straight Teeth
Bevel Gears - Spiral Teeth
Hypoid Gears
Worm Gears
Planetary Gears
Input vs Output Shaft
Parallel Shafts
Coaxial Shafts
Orthogonal Shafts
Non-Intersecting Shafts
Sizing of the Gearmotor or Speed Reducer
For the selection of the appropriate gearmotor or speed reducer, the programming logic guides the software user step by step.
A design wizard helps the user through the data input process and provides explanations about the meaning of each design requirement and available configuration options.
Calculations and Analysis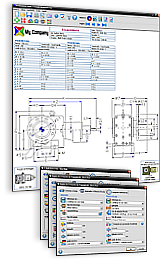 In a highly organized, flexible and friendly environment, the user establishes the design requirements and the software performs all calculations and analysis necessary for sizing of the gearbox:
The user supplies characteristics of the driver and the driven machine, and determines the design parameters.

Driver

Driver Type
Driver Features
Type of Load
Available Power
Speed
Starting Torque
Braking

Driven Machine

Application
Driven Machine Type
Type of Load
Required Power
Speed
Required Torque
Inertia Loads
Overhung Load - Output Shaft
Axial Load - Output Shaft

The user informs the operating conditions.

Operating

Operating Days/Week
Operating Hours/Day
Number of Starts/Hour
Start Up Characteristics
Reversibility

Environment

Ambient Temperature
Air Circulation
Installation Altitude / Elevation

The software calculates the Service Factor.
The software simulates the use of each type and size of gearbox.
The software analyzes the performance and suggests the most suitable gearboxes.
The software generates a selection list with sorting and filtering capabilities.
The software plots performance curves of the selected gearbox, such as the following:

Speed × Output Torque
Speed × Output Power
Speed × Efficiency
Speed × Overhung Load
Speed × Noise - Sound Pressure Level
Comprehensive Graphs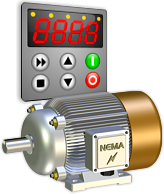 In transmission systems with variable demand, the use of adjustable speed drives is now common.
Under such circumstances, it is essential that the designer has a broad view of the behavior of the gearmotor to be selected.
Our software has the most advanced engineering charts with high resolution details, which show characteristic curves throughout the operating speed range.
Examples of Charts from Ciclo's Software
Electric Motor Database
Gearmotor manufacturers must ensure that the motor and gearbox combination will work properly together in a particular application.
For choosing an electric motor that is compatible with the selected speed reducer, the software has an extensive database containing data of industrial electric motors from around the world.
IEC
11 Types of Degree of Protection
2880 Electric Motors
NEMA
11 Types of Enclosure
3240 Electric Motors
Gearmotor's Configuration and Orientation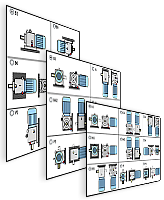 In addition to the design requirements, the software allows the user to set up construction features and choose components for each gearmotor, such as:
Electric Motor's Degree of Protection

NEMA - IEC

Electric Motor's Efficiency Class

NEMA - IEC

Electric Motor's Insulation Class

NEMA - IEC

Terminal Box's Position

NEMA - IEC

Gearbox's Mounting Position

Manufacturer

Output Shaft's Position

Manufacturer

Direction of Rotation

Manufacturer

Optional Accessories

Manufacturer

Special Materials

Manufacturer
Reports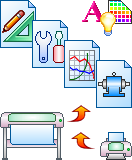 Once the gearmotor or speed reducer has been selected, the software automatically generates all the engineering reports, datasheets, charts and CAD drawings in several standard paper sizes.
The display and printing of reports use a WYSIWYG (What You See Is What You Get) interface:
Report of Design Data
Assembly Drawing of Gearbox or Gearmotor
Detail Drawing of Shafts and Hubs
Charts of Performance Curves
All of these documents can be easily customized, printed, emailed or exported to formats like:
PDF - DOC - XLS - JPG - GIF - TIF - PNG - FAX - etc.
Software Settings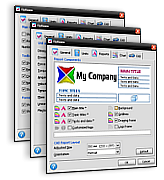 As a result of customer demand for more flexible and comprehensive solutions, the software has a host of configuration options that allow the user to customize it to suit his personal wishes and preferences.
Some Configuration Screenshots
GUI - Graphical User Interface

Built with multilingual user interface and an advanced unit converter, our software is fully capable to meet the needs and requirements of any manufacturer in the world, regardless of the volume of its production or the variety of its product range.
Software Tools
Multilanguage Support
Units of Measurement and Significant Digits
History Input Data
Custom Reports
Print Preview
Design Wizard
CAD Export
How to Purchase

This software is intended exclusively for gearmotor manufacturers or speed reducer manufacturers, so there is not a version available to individual users.
We make a customized version for each client.
The general guidelines for the implementation of this software are described in the purchasing process of our software solutions.
Get Started

If you wish to start the purchasing process or request more information about our gearmotor software or speed reducer software, please contact us. We are able to develop a customized and exclusive version for your company.