Control Valve Software
Navigating the intricate landscape of making the appropriate choice of control valves is a challenge that has long troubled industrial automation professionals.
With nuances ranging from technical specifications to performance requirements, our control valve software arrives to simplify this critical process, providing a precise and efficient analytical approach.
Take your hydraulic project to a higher level
Simplify the complexity of control valve selection with our algorithmic analysis tool. Engineering science meets the practicality of the right choice.
Valve Types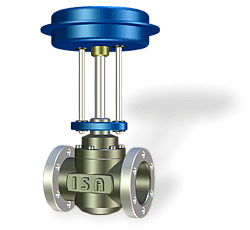 Supported by an exclusive algorithmic tool for engineering analysis, our control valve software performs sizing and selection of any type of linear or rotary valve used in pipelines, which is controlled by electric, hydraulic or pneumatic actuators and positioners.
Control Valves
Globe Valves
Ball Valves
Butterfly Valves
Diaphragm Valves
Eccentric Disc Valves
Eccentric Plug Valves
Actuators
Electric Actuators
Pneumatic Actuators
Hydraulic Actuators
Mechanical Actuators
Positioners
Analog Positioners
Digital Positioners
Standards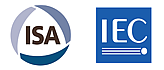 The algorithms driving the calculations and technical foundations of our control valve software have been meticulously crafted, drawing upon the essential guidelines of the following standards:
Primary reference standards
ISA 75.01 - International Society of Automation
IEC 60534 - International Electrotechnical Commission
Sizing of the Control Valve
With an extensive database of liquids, gases and steam, the software allows a huge amount of combinations of operating conditions, such as: Flow Rate, Pressure, Temperature, Density, Viscosity, Vapor Pressure, etc.
For the selection of control valves, the programming logic is developed according to classic concepts of engineering and fluid mechanics combined with manufacturer's specific standards, and the data source is constituted by technical specifications of each valve model and size.
By following the same principle, the software can calculate operating noise levels, and predict flashing and cavitation events inside the valve.
Calculations and Analysis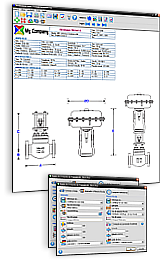 In a highly organized, flexible and friendly environment, the user establishes the design requirements and the software performs all calculations and analysis necessary for accurate sizing of the control valve and actuator:
The user supplies the design parameters.

Fluid Type
Fluid Temperature
Fluid Specific Gravity (Density)
Fluid Viscosity
Vapor Pressure

Required Flow Rate
Required Pressure Drop
Inlet Pressure

The software adjusts the parameters in accordance with the fluid properties.
The software simulates the use of each type and size of valve.
The software simulates the use of each trim size of each valve.
The software analyzes the performance and suggests the most suitable ones.
The software generates a selection list with sorting and filtering capabilities.
The software plots performance curves of the selected valve, such as the following:

Valve Opening × Flow Coefficient - Cv or Kv
Valve Opening × Flow Rate
Flow Rate × Pressure Drop
Valve Opening × Differential Pressure
Valve Opening × Noise - Sound Pressure Level
Comprehensive Graphs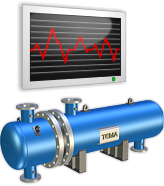 A properly sized and selected control valve has direct implications on the operating costs of the process being controlled.
Although different types and sizes of control valves can meet the design requirements, they certainly will not provide the same static and dynamic performance.
Therefore, it is essential that the designer has a broad view of the behavior of the valve to be selected.
Our software has the most advanced engineering charts with high resolution details, which show characteristic curves throughout the full operating range of the control valves.
Examples of Charts from Ciclo's Software
Piping Database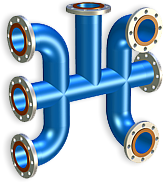 Since control valves are often installed in piping systems, the software has an extensive database containing data of pipes and fittings in a wide variety of sizes, materials and pressure classes.
Materials
Steel: Carbon Steel - Stainless Steel - Alloy Steel
Iron: Galvanized Iron - Black Iron - Cast Iron (Ductile / Malleable)
Non-Ferrous Metals: Copper - Brass - Bronze - Aluminum
Non-Metallic: PVC - CPVC - ABS - Polyethylene - Fiberglass
Standards
ANSI - ASME - API - ASTM - ISO - DIN - CEN
Reports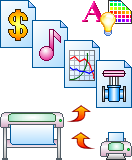 Once valve and actuator have been selected, the software automatically generates all the engineering reports, datasheets, charts and CAD drawings in several standard paper sizes.
The display and printing of reports use a WYSIWYG (What You See Is What You Get) interface:
Report of Design Data
Assembly Drawing of the Valve
Detail Drawing of Flanges
Charts of Performance Curves
Calculation Report of Sound Spectrum
All of these documents can be easily customized, printed, emailed or exported to formats like:
PDF - DOC - XLS - JPG - GIF - TIF - PNG - FAX - etc.
Software Settings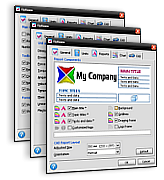 As a result of customer demand for more flexible and comprehensive solutions, the software has a host of configuration options that allow the user to customize it to suit his personal wishes and preferences.
Some Configuration Screenshots
GUI - Graphical User Interface

Built with multilingual user interface and an advanced unit converter, our software is fully capable to meet the needs and requirements of any manufacturer in the world, regardless of the volume of its production or the variety of its product range.
Software Tools
Multilanguage Support
Units of Measurement and Significant Digits
History Input Data
Custom Reports
Print Preview
Design Wizard
CAD Export
How to Purchase

This software is intended exclusively for control valve manufacturers, so there is not a version available to individual users.
We make a customized version for each client.
The general guidelines for the implementation of this software are described in the purchasing process of our software solutions.
Get Started

If you wish to start the purchasing process or request more information about our control valve software, please contact us. We are able to develop a customized and exclusive version for your company.